Yosemite Fly Fishing Guide
Yosemite Fly Fishing Guide (YFFG)

Spend your time in Yosemite mastering the art of Fly Fishing with our professional fly fishing guides. With over 1,300 miles of rivers and creeks and 300 lakes and ponds to choose from, our experienced fly fishing guides will teach you the best way to catch large, wild trout in Yosemite.

YFFG offers four unique fly fishing trips for you to enjoy in Yosemite. Pick between trips that run from five hours to ten hours and decide if you want to catch Rainbows, Browns, Brooks or Goldens; or all four in the same day!

Regardless of your decision, our professional adventure coordinators will customize the perfect fly fishing experience for you to enjoy and one thing is for sure, you will always remember your time on the water in Yosemite, with Yosemite Fly Fishing Guide.




Fly Fishing Trips in Yosemite

:



Half Day Fly Fishing Trips

-
Perfect if you only have a few hours to spare and you want to enjoy a fun activity or learn something new.



Full Day Fly Fishing Trips

-
Great for the anglers that want to enjoy a beautiful day on the water during their visit to Yosemite. Chase large Browns and Rainbows as you learn new fly fishing skills with our professional fly fishing guides.



Custom Day Fly Fishing Trips

(5 or more anglers) -
These trips are build for larger groups or families that want to try out fly fishing. Our guides will take you to high alpine lakes to learn the basic skills of fly fishing. (Five mile, round trip hike)



Grand Slam Fly Fishing Trips

-
Perfect for the experienced angler that wants to chase four different species of trout in the same day. Have a chance to catch the ever elusive, Golden Trout on this once in a lifetime fly fishing trip in Yosemite.

Our fly fishing guides are experts at teaching the art of fly fishing and they will go above and beyond to help make your day on the water one to remember.

CLICK HERE

to learn more about all the unique fly fishing trips we have to offer.

Join Yosemite Fly Fishing Guide as you,

"Catch the Wild Side of Yosemite!"


Yosemite Fly Fishing Guide (YFFG)

Spend your time in Yosemite mastering the art of Fly Fishing with our professional fly fishing guides. With over 1,300 miles of rivers and creeks and 300 lakes and ponds to choose from, our experienced fly fishing guides will teach you the best way to catch large, wild trout in Yosemite.

YFFG offers four unique fly fishing trips for you to enjoy in Yosemite. Pick between trips that run from five hours to ten hours and decide if you want to catch Rainbows, Browns, Brooks or Goldens; or all four in the same day!

Regardless of your decision, our professional adventure
Need help finding this location? Click here for directions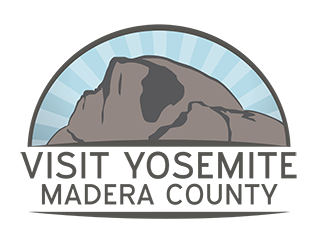 40343 Hwy 41, Oakhurst, CA 93644 P:(599) 683-4636